Greener Choice
Giving you Greener Choices
Striving to protect and preserve the environment and helping you do the same is one of our commitments to you. The Greener Choice Program makes it easy to find lab products that align with your sustainability goals.
Simply look for the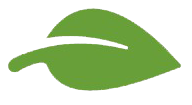 leaf icon in search results to identify qualifying products.
Shop All Greener Choice Products

Shop Greener Choice Products Available for Same-Day Dispatch
Look for the Greener Choice icon to identify qualifying products.
---
Greener Choice products meet the following criteria in order to earn this designation:

Offer one or more environmental benefit as itemized in the U.S. FTC "Green Guides"

Have received confirmation that the stated product attributes are environmentally preferable to products within the same category

Have received assurances that the environmental benefit claims remain substantiated over time

Have received a signed Certificate of Compliance from the supplier stating that all environmental claims on the products (or line of products) sold by Thermo Fisher Scientific comply with the requirements of all applicable state and federal laws governing environmental marketing claims
Greener Choice qualifying environmental benefits include:
Carbon Offsets
Certifications and Seals of Approval
Compostable
Degradable
Energy Star Certification
Free of a Substance that Causes Environmental Harm
Non-Toxic
Ozone-Safe or Safe for the Ozone Layer
Recyclable
Recycled Content
Renewable Energy
Renewable Materials
Source Reduction
ACT Label Available
---
When you are looking for sustainable products, we believe it should be easy to make informed purchasing decisions. We're working to provide more information about our products' environmental impact by participating in the ACT Label Program on selected products.
Created by non-profit organisation My Green Lab to help consumers make sustainable product choices, the ACT Label provides environmental Accountability (bold font), Consistency (bold font), and Transparency (bold font) for each labelled product through an environmental impact score. The score is based on the product's total impact regarding manufacturing practices, energy and water use, and end-of-life disposal.
The ACT Label can be thought of as an eco-nutritional label for laboratory products large and small. It enables comprehensive product comparisons, and is designed to play an important role in helping laboratories reduce their climate impact.
Products Containing the ACT Label
We are pleased to showcase products now available with ACT Labels. Look for "ACT Label Available" text within the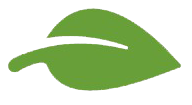 leaf icon in search results to identify qualifying products. The ACT Label will be available to view in each product page. The selection of products and qualifying manufacturers will be regularly expanded over the coming months. Please click on the featured collections below to find products containing ACT Labels. The product with the lowest Environmental Impact Factor is the most environmentally sensitive choice.
---
New in 2022 - Greener Switch
Would you like to know what Greener Choice options are available for the laboratory products you buy, based on your organisation's purchase history? The new Greener Switch feature of the Greener Choice Program will offer alternative product suggestions to help you reduce the environmental impact of your laboratory operations.
Our specialist cross-referencing team can review the items you buy and suggest alternative Greener Choice products. The suggested products will be technically and functionally appropriate and will help you increase the proportion of items in your laboratory that contain environmental advantages, compared to other items in the same category.
Great product recommendations based on your priorities | Greener Switch – part of the Greener Choice Program
---
New in 2022 - Paper Cooler
Thermo Fisher Scientific is committed to reducing the carbon footprint of our products through redesigning and minimizing packaging. The new Paper Cooler is a fully recyclable paper-based container for shipping temperature-sensitive products and is an environmentally preferable alternative to expanded polystyrene (EPS) coolers.
Fully recyclable alongside other paper and corrugated box materials
Eliminates difficult-to-recycle EPS waste, reducing disposal issues
Every 10,000 paper coolers removes over 184 m3 of EPS from landfills
Intended for overnight shipments
Easier on the environment
This 100% paper alternative to EPS coolers has a cardboard framework lined with perforated layers of paper insulation and is fully recyclable in normal paper and corrugated cardboard recycling streams. The EPS alternative is not readily recyclable, accumulates in landfills, and often ends up littering oceans, waterways, and highways.
Proven performance
To date, we have delivered over 1 million shipments using the paper cooler, eliminating approximately 650,000 cubic feet of EPS foam, enough to fill 7 Olympic swimming pools. Winner of Gartner's Social Impact of the Year Award.
---
New in 2022 - Scheduled Shipments
In 2021 the Fisher Scientific channel implemented a revolution in serving science by automating our Edge Program. The Edge icon
is a visual indicator of our customer promise to "Get Same-Day Dispatch on Some of Our Most Popular Products". Order any product marked with the Edge icon from any location in Europe before 14:00 local time and we will dispatch the same day. Orders placed after 14:00 will dispatch the next business day.
Rapid shipping remains important to many laboratories. However, we must also consider the requirement for more sustainable shipping. To enable you to reduce your environmental shipping impact, we can now offer Consolidated Shipments and Scheduled Shipments as part of the Greener Choice Program. On request, we can consolidate your shipments with alternative routes on certain days for geographical efficiency. We can also agree Scheduled Shipments by collating your orders and shipping on pre-determined dispatch days e.g. weekly. For customers with designated dispatch days, Edge items will continue to be dispatched according to this schedule.
Lower environmental impact delivery | Scheduled Shipments – part of the Greener Choice Program
---
EcoVadis is the most trusted provider of business sustainability ratings, used by over 90,000 companies worldwide. EcoVadis scorecards provide actionable insights into environmental, social and ethical data in four focus areas:
Environment
Labour and Human Rights
Ethics
Sustainable Procurement
Thermo Fisher Scientific disclose a full suite of information to EcoVadis on an annual basis to support our customers. We believe that full transparency helps play a leading role in the success of our customer's environmental sustainability programs. There is still work to do, but public disclosure of our goals and performance is a strong catalyst to our ambition of net-zero emissions.
Transforming with Transparency
We are also proud to represent supplier partners who are also taking a leadership disclosure role to help our customers. When you buy labware from the Fisher Scientific channel, the Greener Choice program helps you make informed product choices. Now we offer you the ability to also consider the brands who are disclosing their climate performance to EcoVadis.
---
New in 2022 - End-of-Life Recycling Services
TerraCycle – reuse and recycle your waste products
Through the TerraCycle Zero Waste Box™ system, you can recycle all your used laboratory PPE items and garments. TerraCycle has helped divert millions of tons of discarded items from landfills all over the world.
TerraCycle boxes accommodate mixed loads of PPE, including earplugs, garments and apparel, beard nets, shoe covers, hairnets, masks, gloves, and safety spectacles
Alternative boxes for other waste streams are available on demand, please contact your local Fisher Scientific representative
Tradebe – waste collection services
Manage your waste from products sourced through the Fisher Scientific channel in the form of compliant and flexible waste collections, in-house recycling, treatment, and disposal.
Tradebe can recycle glass and plastic containers, tip racks, cardboard, and all types of PPE
RightCycle™ by Kimberly-Clark Professional™
Your company needs an effective solution to mitigate waste and help you reach your corporate social responsibility and sustainability goals. RightCycle™ makes it easy to recycle previously hard-to-recycle products like garments and nitrile gloves. Now the Kimtech™ garments and gloves used in your facility can be turned into a variety of useful, eco-friendly products.
Reach your zero landfill goals with the RightCycle Program, currently available in the UK, Ireland, Germany, Austria, Belgium, and Spain.
Chemical Bottle Returns by the Fisher Scientific Channel
As part of the Greener Choice Program, in the UK we can deliver laboratory chemicals manufactured at our Loughborough site using our own fleet of vehicles, and collect your empty bottles for recycling in the same journey. All you need to do is clean the bottles, remove the caps, and provide the waste transfer note to approve that your waste bottles are being transferred to an authorised recycler. The bottles we can recycle include 2.5L glass and plastic-coated glass Winchester bottles, 2.5L glass and plastic Mauser bottles, plus cardboard used to deliver bottles displaying Fisher Scientific logos and recycling symbols, inner pulp card packaging, and wooden pallets.
Bottle collection and recycling is a free service for our chemicals customers, although it requires a certain usage quantity to be environmentally efficient and economically viable. To eligible organisations, we can deliver an empty stillage with a capacity of approximately 300 glass bottles, to be filled with empty chemical bottles ready for collection in the next chemicals shipment. If this service sounds like a good fit for your organisation to help meet your climate goals, please contact your local Fisher Scientific representative who will be happy to connect you with our transport team.
---
Browse by Product Category
Proudly Supporting Greener Choice
Other Programs - Available Now